Bogota is Colombia's capital city and home to more than 7 million people. It has a unique personality, not just because of its size but also because of the location. Bogota sits at a breathtaking 8,661 feet above sea level and the high altitude keeps the weather cool and gray almost year-round.
So, after sweating in Colombia's jungles and getting sunburned at the beach, Bogota is a great place to cool down and recharge at the end of your stay. And, because of its size, there is enough to see and do in Bogota to fill any length of time in the city. If you're ready to add Colombia's capital to your itinerary, this list of the 20 best things to do in Bogota will help you plan your trip.
1. Soak in the Hot Springs and Spas
Travelers have their pick of spas and hot springs in Bogota. For a traditional spa experience with massages, saunas, and facials, top spots include the Spa Four Seasons Hotel Bogota and the Spa JW Mariott. For something a bit more casual, try the hot springs—called termales in Colombia—that are scattered around the capital city. Take a long soak in naturally heated water or, at the Tocaima Springs, in a nice mud bath as well.
2. Explore Bogota by Bike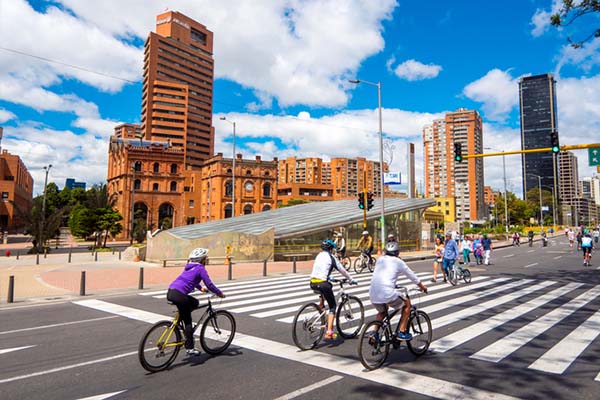 An impressive 75 miles of streets in Bogota are closed weekly on Ciclovia Sundays for the sole use of walkers, bikers, and joggers. Take this chance to rent a bike and see the city without the constant traffic rushing by. If you're not traveling through Bogota on a weekend, bike rentals are available every other day of the week as well. Consider exploring solo with a free rental from the IDRD program or taking a guided bike tour of the city or the surrounding countryside.
3. Visit the City's Many Museums
Bogota has more than 50 museums, so it's safe to say there's an educational experience here for every taste and traveler. But, what are the most popular museums in Bogota? The Gold Museum, the Botero Museum, and the National Museum are widely regarded as some of the best in the city. However, there are also some more niche and unique places that may catch your eye, like the tiny Museo El Chico built inside a 400-year-old home, DIBS by Culture Shock Colombia, featuring work by local street artists, and the Observatorio Astronomico, the first astronomy tower in Latin America.
4. Browse the Markets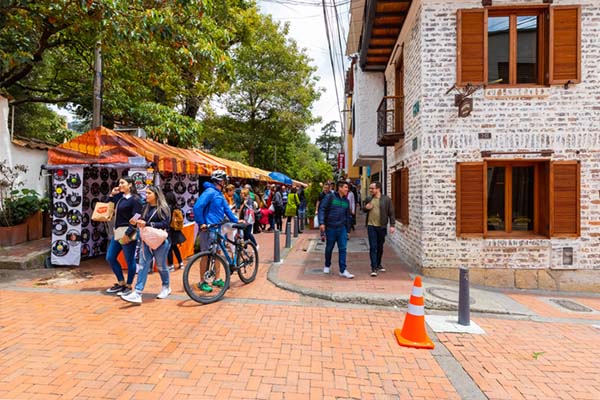 There's no shortage of markets in Bogota, so whether you're looking for traditional produce shops or colorful souvenirs, this city will meet your needs. Paloquemao Market sells food, Pasaje Rivas Craft Market sells handicrafts, Galeria Arsenal is full of art, and the Sunday flea markets at Mercado de San Alejo and Mercado de las Pulgas de Usaquen have, well, everything else.
5. Indulge at the Best Restaurants in Bogota
La Puerta Falsa finds its way onto every Bogota to-do list because it's the oldest restaurant in the city. Located just steps from Plaza Bolivar, this unassuming space serves up hearty bowls of traditional ajiaco, a soup made with chicken, potatoes, and corn.
Andres Carne de Res is another popular restaurant in Bogota, located about 45 minutes from the city center. This massive establishment covers almost three square miles and can accommodate more than 3,000 people. Go for dinner but you may just find yourself staying long into the night.
6. Stand in Awe of the Ornate Churches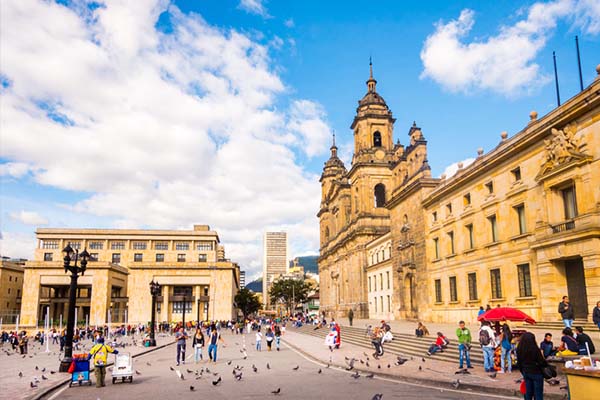 The Primatial Cathedral of Bogotá is the centerpiece of Plaza Bolivar and the largest cathedral in the country. It's impossible to miss on a stroll through the square, but it's not the only church worth visiting in the city. The Santuario Nuestra Senora del Carmen has a unique striped exterior while the Iglesia Museo de Santa Clara is also home to one of the top-rated museums in the city. Other quiet spaces for a quick moment of reflection include Basílica Nuestra Señora de Lourdes and the gilded Iglesia de San Francisco.
7. People Watch in Plaza Bolivar
While visiting the Bogota Cathedral, take some time to soak in the atmosphere of Plaza Bolivar. The focal point of Bogota is steeped in history and has been a central meeting place for more than 500 years. Beyond the imposing Cathedral of Bogota, you'll also find the equally impressive Palace of Justice, National Capitol building, and Lievano Palace bordering the 13,900 square meter space. Purchase a snack from the vendors and take a seat on the steps for some of the best people (and pigeon) watching in the country.
8. Explore the Parks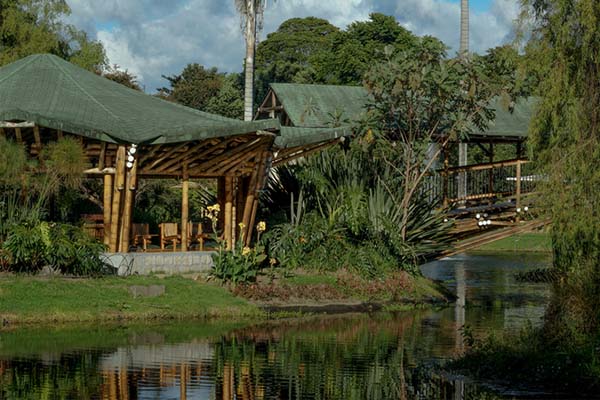 Did you know that Simon Bolivar Park in Bogota is bigger than Central Park in NYC? Centrally located, it's a great place to stretch your legs on a rare sunny day in the city. The Bogota Botanical Garden is another natural oasis in this bustling metropolis. It's the largest botanical garden in Colombia and features plants from every corner of the wildly diverse country. If you're willing to venture a bit further from the center, Parque Nacional covers 700 acres and is also packed full of things to see and discover like statues, sports fields, and even a children's theater.
9. Meet Locals and Catch Special Events
Meetup.com is a great resource to meet locals, make friends, and experience the culture of Bogota beyond just the typical tourist circuit. The site's calendar of events will keep you in the loop and make it easy to join hikes, language exchanges, dance classes, and oh-so-much more. Bogota also has festivals, workshops, speakers, open houses, and plenty of events in every industry and on every topic to keep you busy.
10. Visit the Salt Cathedral of Zipaquirá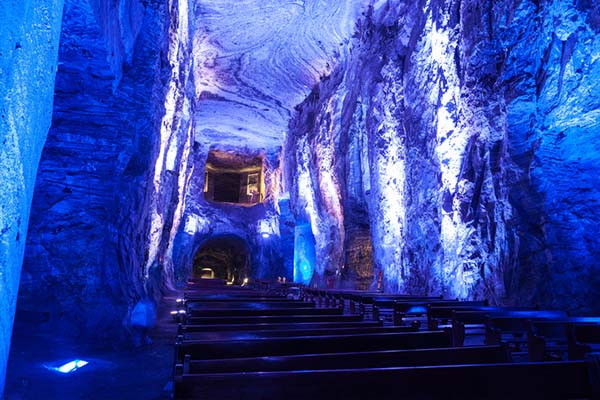 The Salt Cathedral of Zipaquirá was carved into a salt mine more than 200 meters underground. It's open from 9 a.m. to 5:45 p.m. every day of the week and entrance includes a complimentary audio guide to learn more about the history and construction of the site. While the Salt Cathedral of Zipaquirá may be the most famous salt mine around Bogota, it's not the only one. The Nemocon Salt Mine is another worthwhile destination located about an hour from Bogota. It dates back to the 1800s but the rainbow lighting reflected in the brine pools makes it feel more like a modern underground wonderland today.
11. Monserrate Hill
Monserrate Hill is arguably the most popular tourist attraction in Bogota. Rising more than 10,300 ft. above sea level, the mountaintop offers sweeping views of the city that are refreshingly easy to reach with the Monserrate Cable Car. At the top of the hill, you'll find the Monserrate Sanctuary, a market, winding pathways, and plenty of places to sit down and enjoy the clear mountain air. The cable car runs until midnight on Monday through Saturday, so go at sunset for the most beautiful views of Bogota.
You may also notice Guadalupe Hill next door, which dominates even Monserrate Hill by topping out at more than 11,000 ft. The statue and hermitage at the top are accessible by road or by foot and create a peaceful mountain escape away from the crowds at the more popular Mount Monserrate.
12. Explore the Best Neighborhoods in Bogota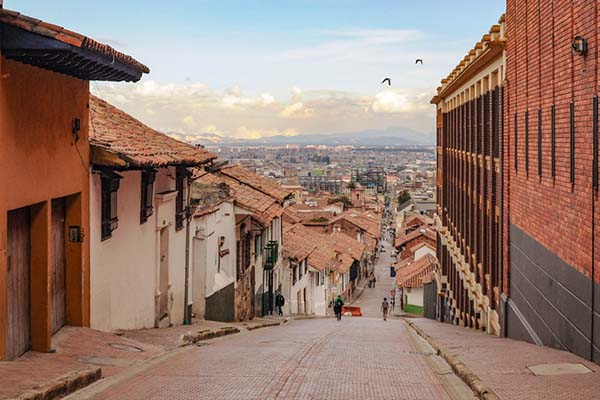 La Candelaria is the colorful historic district of Bogota and the most photogenic neighborhood in the city. Teusaquillo is famous for its graffiti and street art while Zona Rosa is incredibly lively at night with cozy bars and restaurants lighting up the streets. Chapinero, Parque 93, and Usaquen are upscale districts with pleasant streets to take a stroll, go shopping, and grab a bite to eat. Whichever neighborhood you visit, make sure to bring your camera along because all of them have hidden corners and beautiful spots to capture a perfect shot of Bogota.
13. Party All Night
There's always a party in Bogota. The best nightlife is scattered in neighborhoods around the city, each with its own area of expertise. For clubs and dancing, Zona Rosa is the spot. For a quiet night in a pub, the Usaquen neighborhood may be more up your alley. To get a true taste of the local flavor, try aguardiente—an anise-flavored drink almost synonymous with Colombia itself—or take a craft beer tour through the city.
14. Learn More on the Bogota Free Walking Tour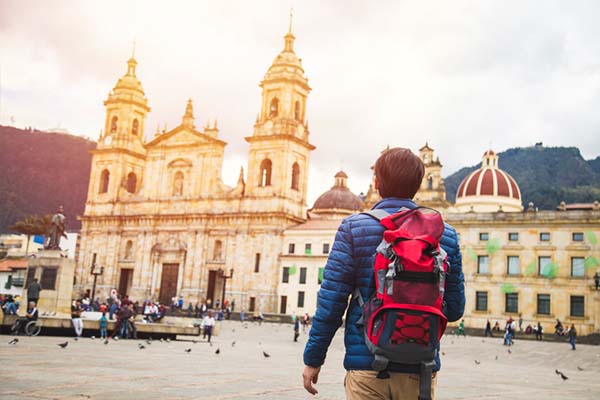 If you prefer your tours to be a little more traditional and a little less boozy, schedule time in your Bogota itinerary for the Bogota Free Walking Tour. It's held every day in English at 10 am and 2 p.m. and will take you to 20 historical sites around the city. The company offers daily free food tours through Bogota as well.
15. Take a Day Trip
Coffee towns, romantic getaways, adrenaline-pumping activities, and more all await travelers just outside of Bogota's city limits. Some of the most popular getaways are Suesca, with a variety of extreme sports for adventure travelers, the Villa de Leyva colonial town, and the beautiful Lake Guatavita.
16. Go for a Hike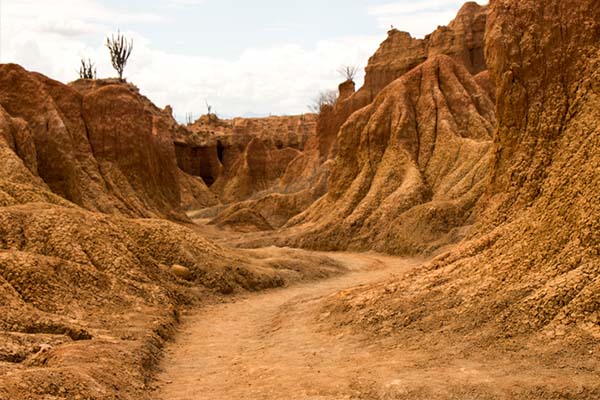 Cascada la Chorrera is the tallest waterfall in Colombia and a popular place to get some fresh air and pretty views outside of the city. However, you can also stretch your legs at…
Quebrada la Vieja hiking trail

The Bogota Savanna

La Conejera wetlands

Tatacoa Desert

Matarredonda Ecological Park

Chingaza National Park
…and many more naturally stunning escapes that are only a day or weekend trip away from the sprawling metropolis.
17. Cheer on the Millonarios or Santa Fe at a Soccer Match
There are many soccer teams in Bogota, but the three best are La Equidad, Millonarios F.C., and Santa Fe. All three play in the Categoria Primera A league, which is the top league for teams in Colombia. The best place to catch a game while you're in town is at the 36,000-seat El Campin Stadium, home to both the Millonarios and Santa Fe. Visit the teams' official websites to find schedules and ticket prices for upcoming matches.
18. Browse the Shelves at the Libraries and Bookstores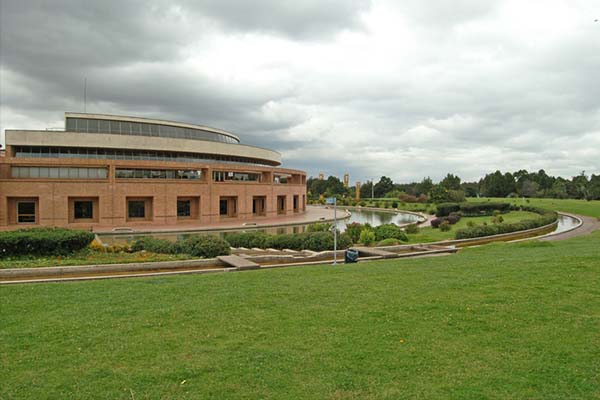 There are plenty of hidden bookstores in cozy corners scattered across the city but Libreria Merlin is the best one to get lost in on a rainy afternoon in Bogota. If you're more into browsing than buying, check out Biblioteca Luis Ángel Arango, one of the world's most visited libraries. Step inside while exploring the La Candelaria neighborhood and take your time perusing more than one million books that line its shelves.
19. Stop by the Amusement Parks
The amusement parks in Bogota are incredibly affordable compared to their counterparts in the U.S. and Western Europe, with entrance fees around only $13 per person. For thrill-seekers or those planning a long-term stay in the city, Mundo Aventura, the largest amusement park in Bogota, deserves a spot on your bucket list. In October, make sure to stop by the Salitre Mágico Park for the annual 'Festival of Terror' as well.
20. Wander through the Central Cemetery of Bogota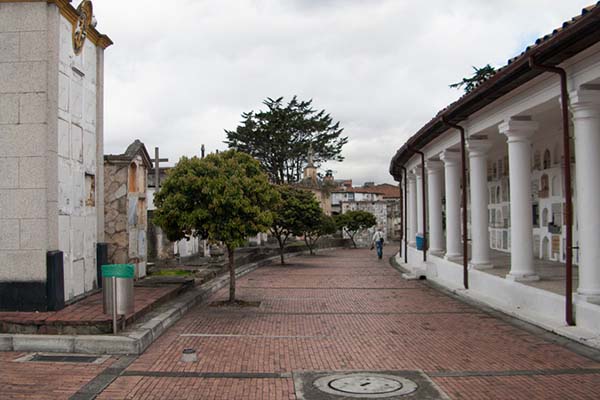 Last up on our list of the 20 best things to do in Bogota is a spooky side venture into the Central Cemetery of Bogota, the final resting place of some of the most important people in Colombian history like former presidents and famous poets. Wander through the graves of this National Monument before you go and pay a visit to the people who made the bold, busy, and beautiful city of Bogota what it is today.
The article 20 Things to do in Bogota, Colombia by Di Minardi first appeared on International Living.