Born in Rio de Janeiro, Sergio Viera de Mello was a Brazilian diplomat and the subject of Sergio, a new film on Netflix. He traveled a lot from a young age because his father was also a diplomat. You can feel his personality come through in the new Netflix production that also highlights his beliefs for the future of the UN.
His ideals of how the UN should work in countries that experience conflict are an essential part of the production. But the love story plot line becomes a bit of a distraction throughout the duration of the film. It feels like a wrong shot to try and make De Mello a more personable character.
De Mello was one of the most beloved diplomats in the United Nations. Some of his biggest acts were conciliation of Indonesia with Timor-Leste and the work he did in helping to emancipate the country in 2002. He also mediated the repatriation of 400-thousand Cambodians in 1982. Additionally, he negotiated the end of slaughter in Bosnia during the '90s. But in 2003, the UN base located in Baghdad suffered an attack. It ended with 22 victims and more than 200 injured—one of whom was De Mello.
The movie takes a look at the real life events in De Mello's life before his death in Baghdad. It also explores controversial topics, such as the U.S. government's presence in Iraq and diplomacy importance.
One Director, Two Perspectives
Director Greg Barker also produced a documentary in 2009 called Sergio. Clearly, the main differences are the stories from other people that knew De Mello personally, while the movie focuses on a love story. To portray the romance, Barker cast Wagner Moura (Narcos) as Sergio Vieira de Mello and Ana de Armas (007 No Time To Die) as Carolina Larriera. The film also takes a look at De Mello's personal life, and how his relationships with his family were often impacted by his career.
Moura did an awesome job playing Sergio Vieira De Mello. He exposes a charisma and empathy that really matches the public personality of such an influential diplomat.
Spoiler Alert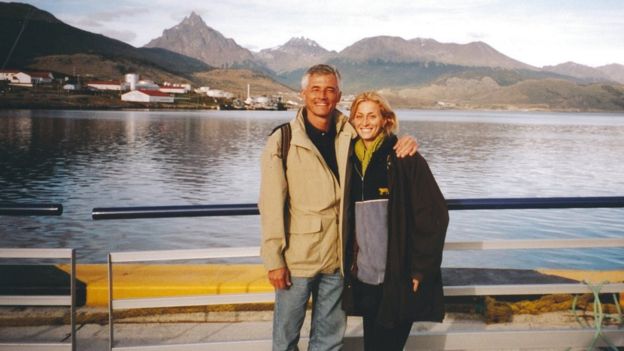 Carolina Larriera was also a UN staff member in 2003 that was working on economic issues and solutions in Afghanistan. While based in the UN in Baghdad, both survived the attack but, unfortunately, De Mello didn't survive.
De Mello's work in Iraq started after taking a position in Geneva and, according the movie, relations with Baghdad got worse after he died. The UN left Iraq and Larriera, declares that she never received any gesture or protection from them. Larriera even made a post seven years ago criticizing UN attitudes.
An unnecessary option that takes place all over the movie because of everything done by De Mello. Clearly we are able to notice his personality in other situations that were more interesting. Anyhow, it's worth a watch because it demonstrates the power that diplomacy work has around the world.
Even with the distracting love story, Sergio is well done story to add to your watchlist. The film is available now on Netflix. If you're looking for even more movie recommendations, check some of these out!