Are you addicted to podcasts? This post is for those that want to delve into the podcast world run by women and appreciate a women's perspective.
We know that men are more present in the production world in general. As I wrote before about women in the movie industry, I personally miss listening to other women's point of view about different subjects.
To solve the problem — that I believe also make difference (or can make) in other women's lives — here's a list of five awesome podcasts run by women.
#1: The Bechdel Cast
To analyze women portrayal in movies, The Bechdel Cast comes in a comedy and fun narrative. From Los Angeles, the comedians Caitlin Durante and Jamie Luftus started the project in 2016 and recently started performing a studio audience.
In their podcast, they talk about classic, teen, and recent movies. I would recommend listening to the 500 days-of-Summer episode and Princess Diary. But all of them are great and feature special guests.
The podcast is produced by Sophie Lichterman and Aristotle Acevedo and goes live every Thursday.
It's available for streaming on SoundCloud, Spotify, Apple Podcasts and iHeartRadio. The episodes are between 50-100 minutes.
#2: Stuff Mom Never Told You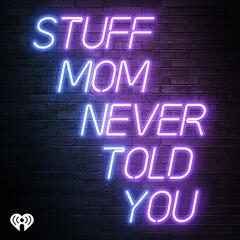 Anney and Samantha talk about different subjects related to feminism and feature guests as well. Based in Atlanta, the podcast starts with questions related to women's choices, culture and industry effects.
Every Wednesday and Friday there's a new episode. You can listen to it on iHeartRadio.
#3: Death, Sex & Money
This podcast talks about common situations that we have been through to talk and question. The format they use is also different, including interviewing multiple people and talking about taboos that we let go of due to "social rules."
Anna Sale hosts the program since 2014 and makes an awesome interview work. She creates a bridge between who is listening, people on the street's point of view and celebrities.
The episodes are about 30 minutes and are available on WNYC Studios, Spotify and Apple Podcasts.
#4: Becoming Wise
Created by Krista Tippet, this one has a different proposal: a zen moment of reflection about life, happiness, choices and self-knowledge. Therefore, it's perfect way to start your day with good energy and a clear reflection with Krista and guests.
It's a short podcast, around 7 minutes, so close your eyes in the morning and make your best for a nice day and life. The episodes are available on Stitcher, On Being platform and Apple Podcasts and are released every Thursday.
#5: Call Your Girlfriend
This awesome podcast is hosted by Aminatou Sow and Ann Friedman, approaching all types of subjects that they talk about with us. The conversations include cultural, social and political topics.
The idea came about when they were living apart from each other and used to call to talk. The podcast proves the importance of our conversations with each other!
It's a pretty diverse production that talks with us in every moment about deep subjects, rights, and crazy facts. Produced since 2014, they release new episodes every Friday. It is available on Apple Podcast, Spotify, Stitcher and Google Podcasts.
#6: Crime Junkie
Last but not least, this one is for those who love a suspense and investigation! The podcast is hosted by Ashley Flowers and Brit (and Chuck, their dog) with awesome narratives and explications about real murder, violent crime, serial killer cases!
It contains intense episodes that expose the details on relevant cases that were either solved or not. Their voices make it into a deep storytelling and a super engaging program.
From Indianapolis, this girls have innovated on podcast industry since 2017 and the show already has more than 100 episodes. Every Monday there's a new story and you can check it out on Apple Podcast, Spotify, Stitcher or their own website!